Gender-sensitive Story-writing Contest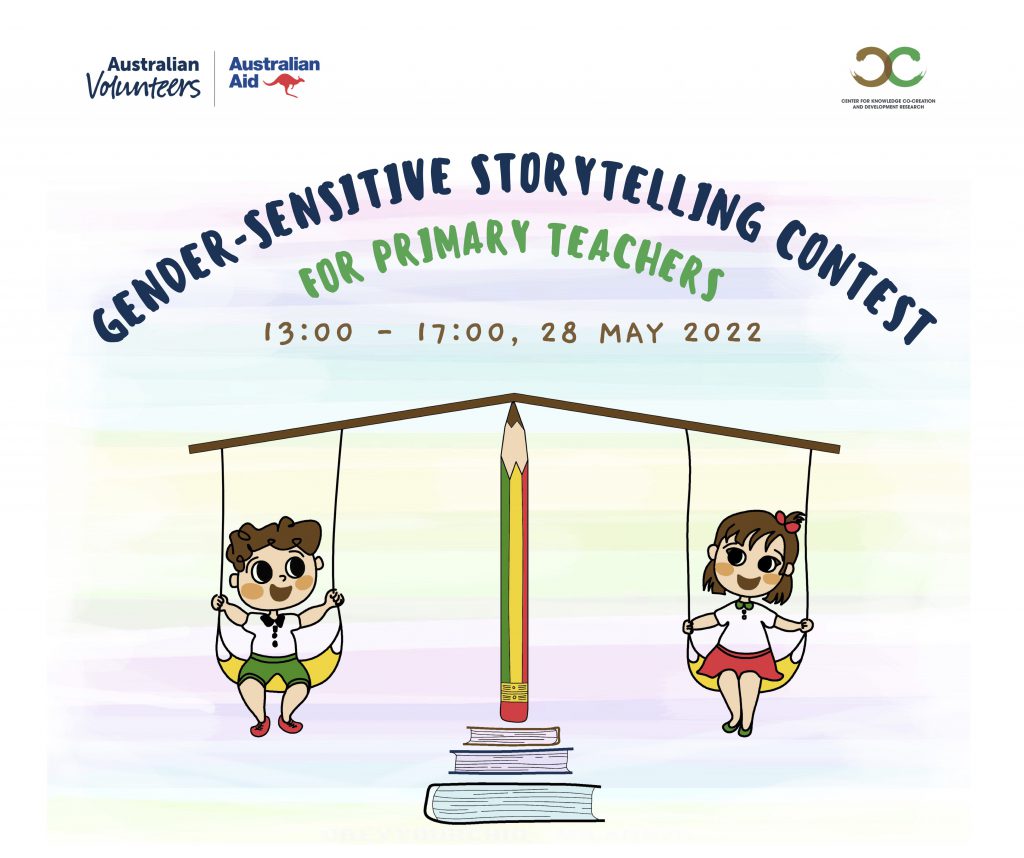 After a month of implementation, the children's story-writing contest to promote gender equality awareness was officially closed on May 15 with the proactive and enthusiastic participation of 50 teachers from Ly Thuong Kiet, Quang Trung, Xuan Phu, Tran Quoc Toan, and Huong Long primary schools.
The forty-three stories are 43 messages from the teachers to pupils – the future generation with an equal and respectful mindset in light of society's gender diversity. CKC believes that the created gender equality stories contribute to the establishment of new gender-sensitive beliefs with appropriate gender-responsive teaching approaches.
A gender-sensitive storytelling contest will be held on 28 May 2022 with the companionship of teachers and pupils from five participating primary schools and the related education departments to wider spread the stories' messages. In addition, a compilation of stories for primary school students created by participating teachers based on gender-sensitive approaches will be published as the Project's publication.
The Contest "Gender-sensitive Story-writing and telling" is a part of the "Gender-sensitive storytelling: A new approach for teachers to promote gender equality in primary education" Project, funded by the Australian Government through the
Australian Volunteers Program
and is implemented by CKC.
Han Nguyen