Kick-off the Project 'Youth-led Energy Audit in Hue (YEAH!): Small Changes for Big Gains to the Environment'
14 August, 2023
ckcvietnam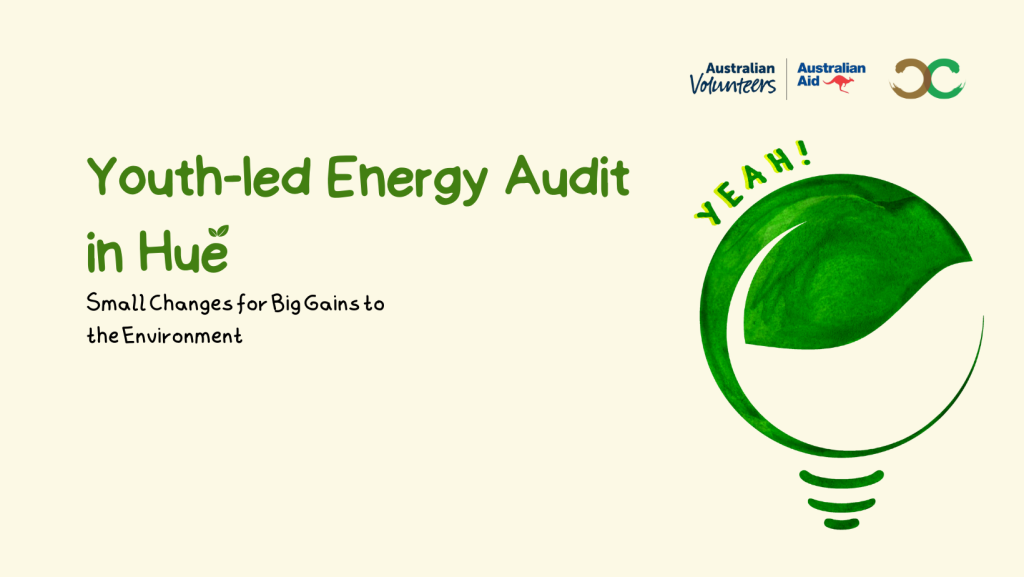 To celebrate International Youth Day 2023 (12 August 2023) with the theme 'Green Skills for Youth: Towards a Sustainable World', CKC is delighted to accompany Hue's teenagers through the Project 'Youth-led Energy Audit in Hue (YEAH!): Small Changes for Big Gains to the Environment' in the latter half of year.
At the beginning of August, CKC released the first kick-off meeting with our Environment – Energy Expert to co-develop program and theory frameworks of the Project. YEAH! Project is proudly to be awarded as one of five innovative community projects by the Australian Government through the Australian Volunteers Program Impact Fund to establish and enhance the green skills for the lower secondary school pupils in Hue. The Project will be implemented from August to November 2023, with the support and approval from Thua Thien Hue Provincial People's Committee.
The Project aims to equip a foundation-environment knowledge and enhance a responsible perspective on energy use for lower secondary school pupils and teachers, thereby changing energy consumption habits and spreading this positive behavior impact on the community. CKC believes that 'Empowering the youth is nurturing a green planet.'
Sincere gratitude to AVI for entrusting CKC to take on the Project, contributing to mitigating climate change and protecting the environment.
(Han Nguyen)