Re-telling old stories
"Cinderella" and "Snow White and the Seven Dwarfs" are so popular fairy tales that most of us would agree that the stories were shaping our childhood. The princesses and princes in these stories have opened the doors to beautiful worlds of imagination. However, we were hardly aware that these perfectly constructed characters have to different extents framed the way we see ourselves and the world around us. Ms. Phuong Vy and Ms. Valerie retold these stories to young school boys and girls at Huyen Khong English Center, facilitating the youth participants to reflect on the gender identity and roles 'labeled' in the stories, and rethink gender stereotypes in their ordinary life. Young participants were encouraged to freely re-create their own story versions, invigorting their gender colored perspectives against the stereotypes embedded in the fairy tales' characters.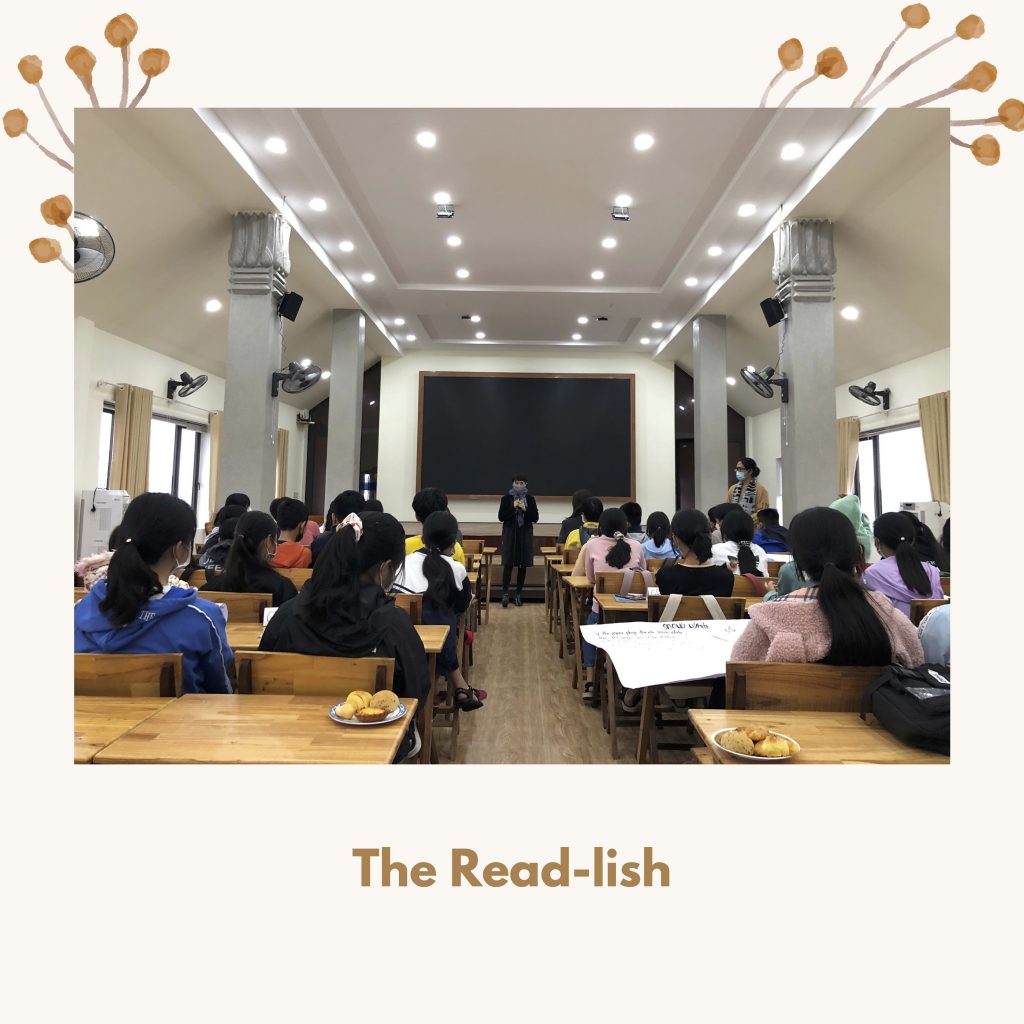 The story retelling session was held on 3 April 2022 at Huyen Khong English Center in the series of public events under the "The Read-lish: English Book Corner" Project. The project is co-developed and co-implemented by the International Education Investment and Development Joint Stock Company (UCI) and the Center for Knowledge Co-creation and Research Development (CKC), with an aim to build small and connected English book corners and enhance social integration of young people in Hue city.
Bao Ho