The Read-lish: "I Love Book" Sharing Session
23 April, 2022
ckcvietnam
"The Read-lish: English Book Corner" project, which was co-initiated by the International Educational Investment and Development Joint Stock Company (UCI) and the Center for Knowledge Co-creation and Development Research (CKC), has officially completed after four months. Within the Project framework, three sharing sessions on environmental pollution and climate change, mental health, and gender stereotypes, and one English presentation were organised. In addition, a book corner with more than 294 titles and 455 books in both English and Vietnamese were set up at the library of Huyen Khong English Center.
More than 100 pupils of Huyen Khong English Center and others in Huong Ho, Huong An, and Huong Long wards has had the opportunity to access the book corner for acquiring new knowledge and improving their English language skills. In addition, The Read-lish had helped more than 70 pupils develop soft skills and understand new perspectives on current global topics through sharing activities.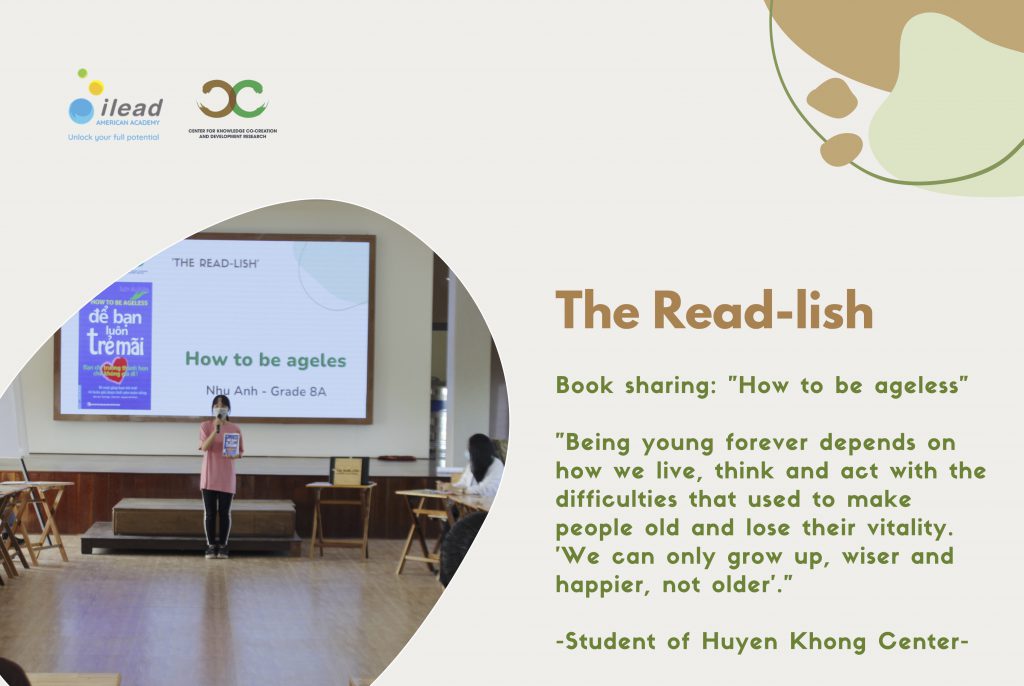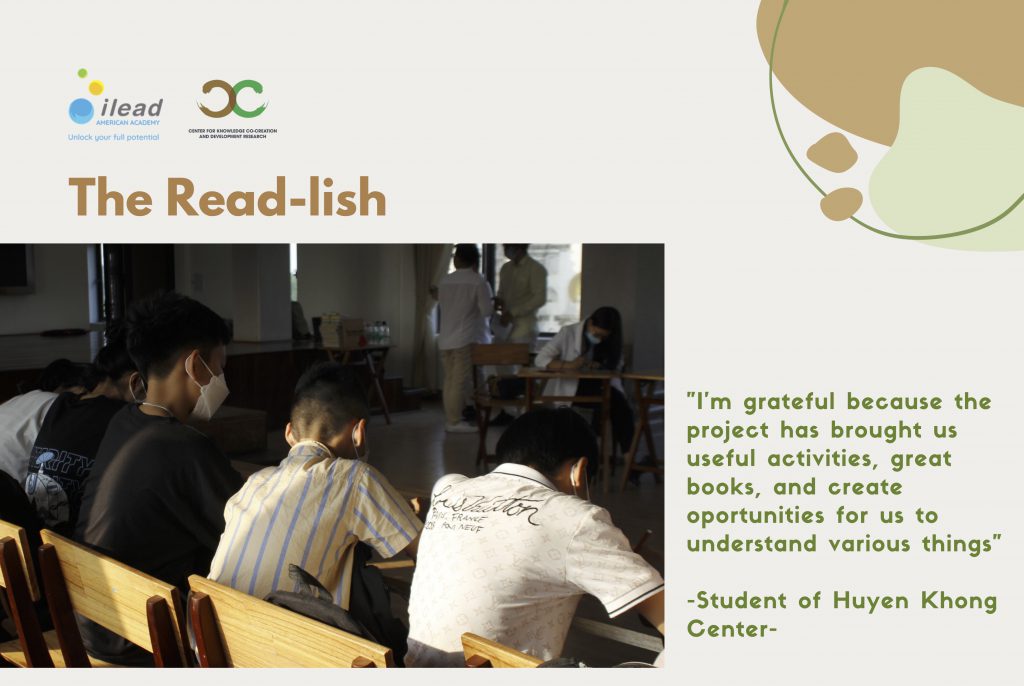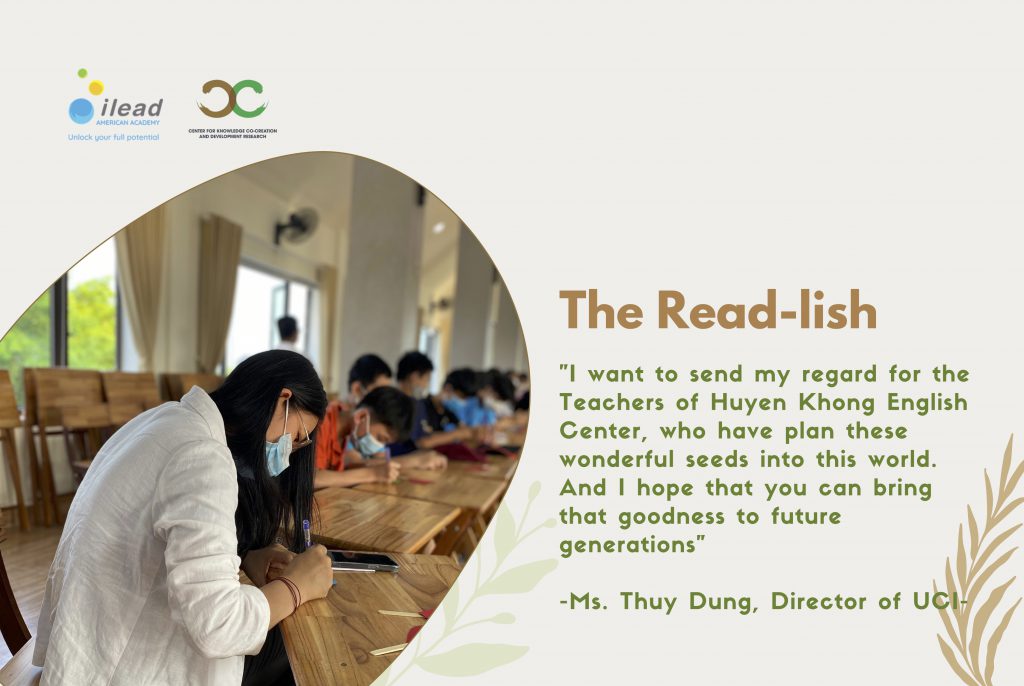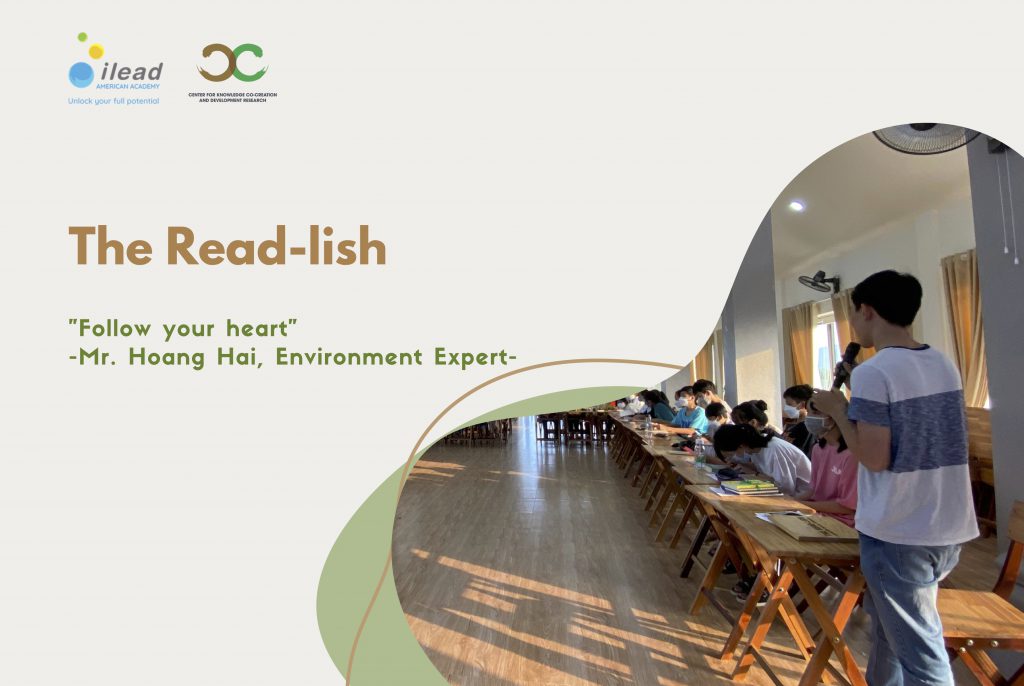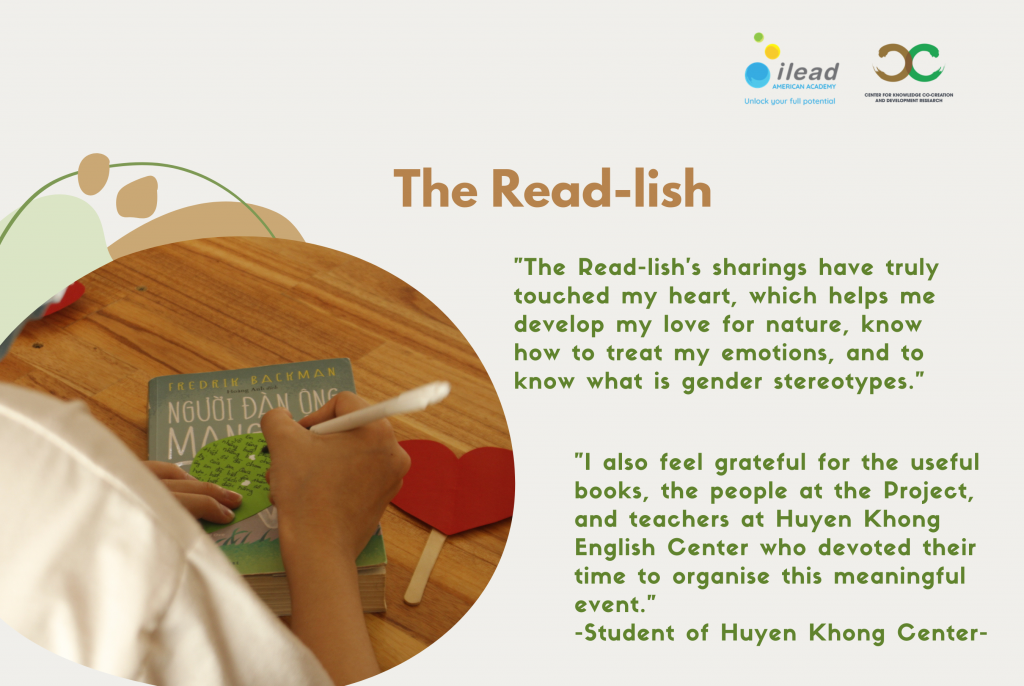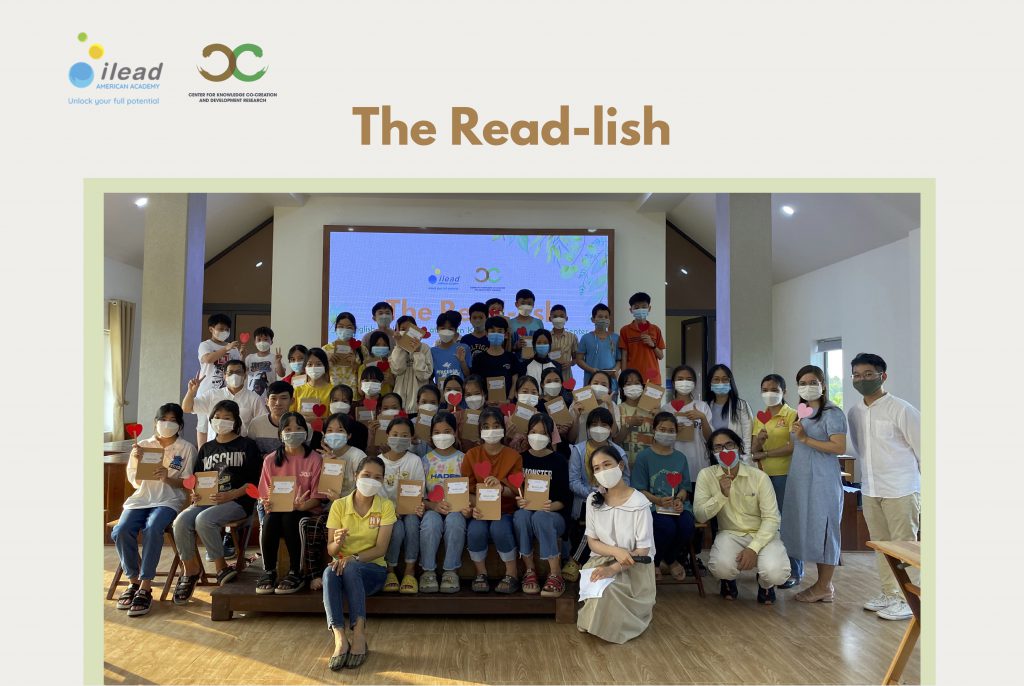 "I am very grateful to the teachers and the Project staff for giving me an opportunity to participate in an interesting series of sharing sessions, helping me to be more confident when standing in front of the crowd, and supporting me to be a better version of myself." – shared by a female pupil of Huyen Khong English Center.
CKC hopes that the lessons gained from the sharing sessions and the knowledge of the book corner, can continue to nurture good seeds that help pupils thrive up and reach their dreams.