"Stories about Gender Equality: A Collection of Stories Developed by Primary Teachers" (Truyện kể về bình đẳng giới: Tuyển tập các sáng tác của giáo viên tiểu học)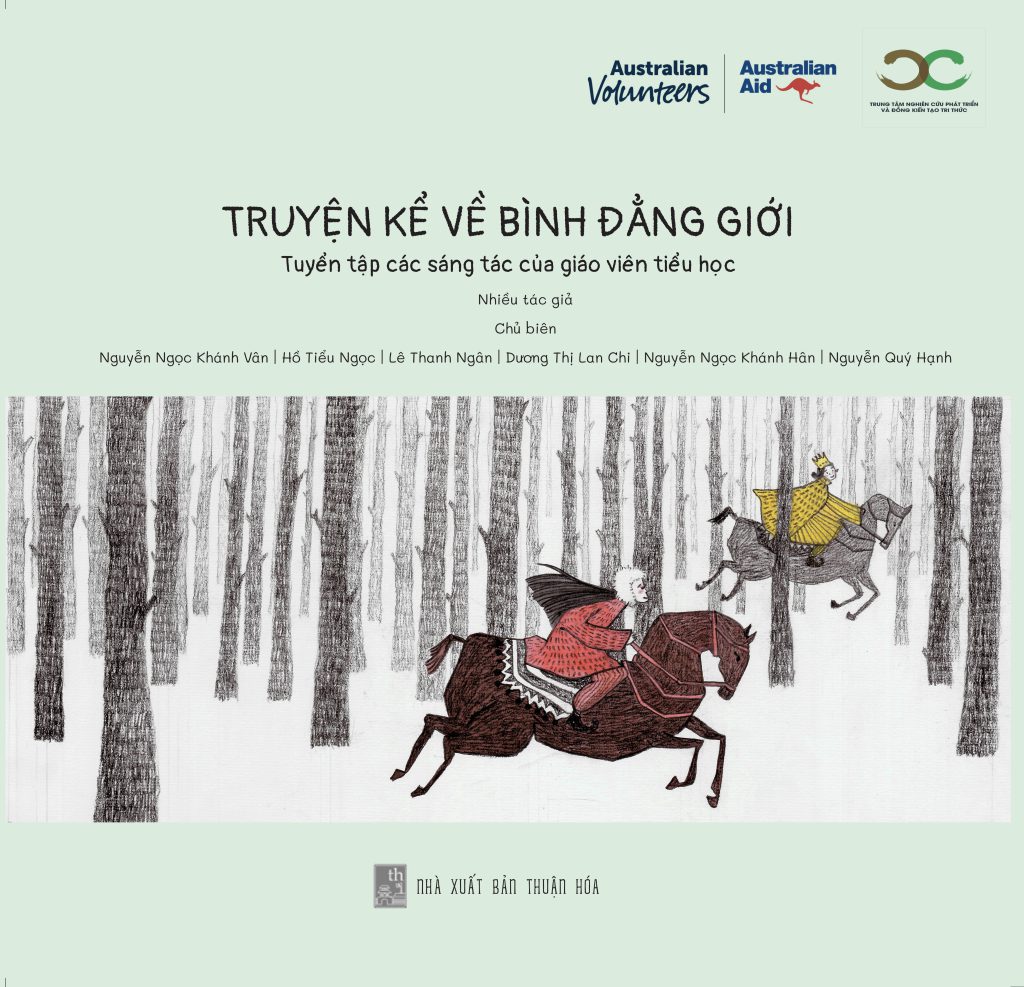 The "Gender-sensitive storytelling: A new approach for teachers to promote gender equality in primary education" project funded by the Australian Government through the Australian Volunteers program was implemented successfully by the Center for Knowledge Co-creation and Development Research (CKC) from February to May 2022 with the participation of 50 teachers and representatives of the Principal Boards, pupils, and parents from five Hue-based primary schools: Huong Long, Xuan Phu, Ly Thuong Kiet, Quang Trung, and Tran Quoc Toan. Through the Project activities, participating teachers acquired the fundamental knowledge and understanding of gender equality and practiced gender-responsive teaching methods, especially storytelling.
"Stories about gender equality: A collection of stories by teachers" is a Project's illustrated publication presenting the Project's activity results and 18 selected stories from the story-telling challenge. The publication's fundamental knowledge and gender-equality messages guide teachers and parents to apply a gender-equality lens in storytelling and other educational activities.
Please access the link for the Project publication here.
Han Nguyen