Training on "Lagoon environmental protection measures and reduction of using single-use plastics" for Ngu My Thanh Village
27 September, 2019
ckcvietnam
On September 20th 2019, 50 local people from Ngu My Thanh Village participated in a day of training on the importance of the lagoon environment and its environmental protection.  The training included waste management and the 3Rs (Reduce, Reuse, Recycle), and the damage caused by single-use plastics. The training is a part of the "Empowering Women to Build a Strong and Sustainable Village" project that is implemented by the Center for Knowledge Co-creation and Development Research (CKC) and funded by Australian Volunteers for International Development (AVI).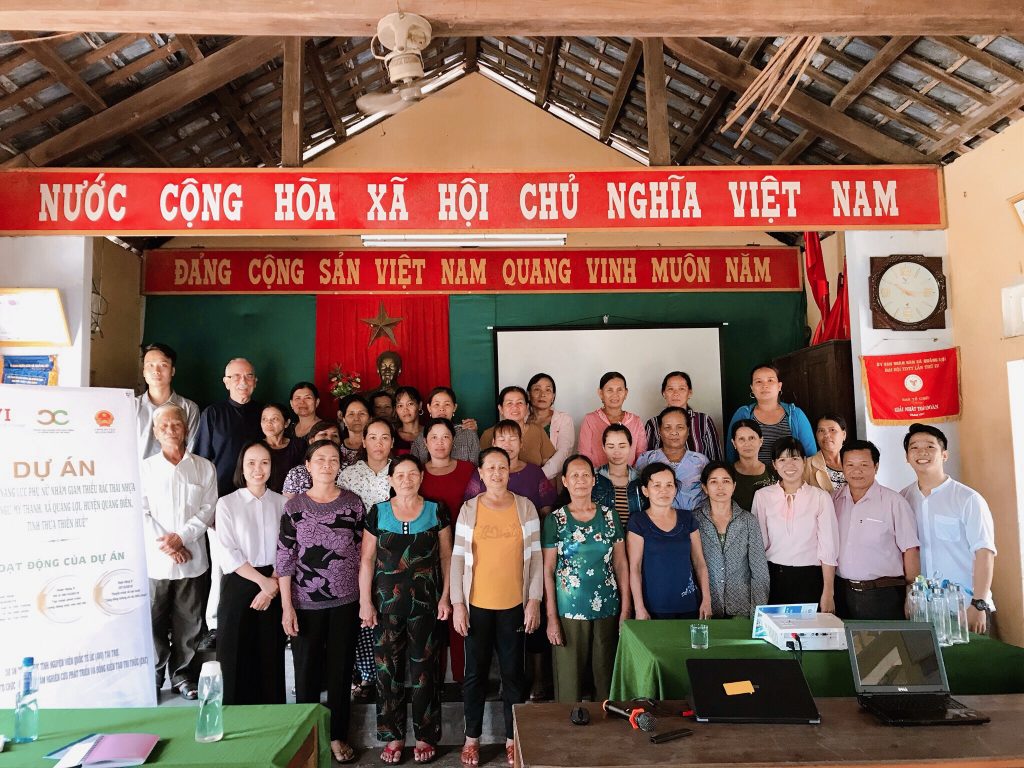 In the training, participants had the chance to understand more about Tam Giang Lagoon environment and the impacts of waste on the environment. The lagoon is not only a habitat but also the source of livelihood for over two-hundred households in Ngu My Thanh Village.
With the support of an environmental specialist – Ms Le Thi Hanh, participants learned and shared together to enhance their awareness on protecting the lagoon environment, and on how they can reduce single-use plastic product and improve waste management.
Through the training, participants – who were mainly women – gained a better understanding of their important role in waste management and environmental protection. in their family and their community.
After this activity, CKC will implement two more activities in the community.  This will involve a two-day training during 05-06 October 2019 using the Asset Based Community Development (ABCD) approach to build a plastic-free village model with the assistance of an artist; and a final presentation on 27 October 2019 when the groups will present their ideas on a plastic-free village model. At that time, CKC will install waste bins at several locations and provide local women with rattan bags as a replacement for single-use plastic bags.