YEAH! FIRST ACTIVITY: TRAINING SESSION ON 'ENVIRONMENT AND ENERGY'
26 September, 2023
ckcvietnam
YEAH! officially kicked off the first in the series of its activities on 23rd September. It was an interactive training session on "Environment and Energy" with 60 pupils and teachers from five (05) secondary schools, including Dang Van Ngu, Dang Vinh, Phu Duong, Phu Mau, and Phu Thuong.
With the guidance of a Development Expert, the participants explored multiverses, including:
– Red Earth – The Earth affected by climate change;
– Black Earth – The thoroughly polluted Earth;
– White Earth – The Earth covered with plastic waste;
– Green Earth – The well-protected Earth; and
– Yellow Earth – The Earth with issues related to energy sources
to learn and explain the environmental stories around us and the process of building a sustainable planet. The participants were positively enthusiastic about comprehending ongoing environmental phenomena and expressing their curiousness and understanding ofthe impact of social development on our environment.
It was honored to welcome representatives from  Thua Thien Hue Department of Education and Training, the Hue City Division of Education and Training, and the Boards of Principals to the training session.
Stay tuned for the Project's following environmental activities!
The training session is a part of the Project 'Youth-led Energy Audit in Hue (YEAH!): Small Changes for Big Gains to the Environment' developed by CKC and funded by the Australian Government through the Australian Volunteers Program Impact Fund.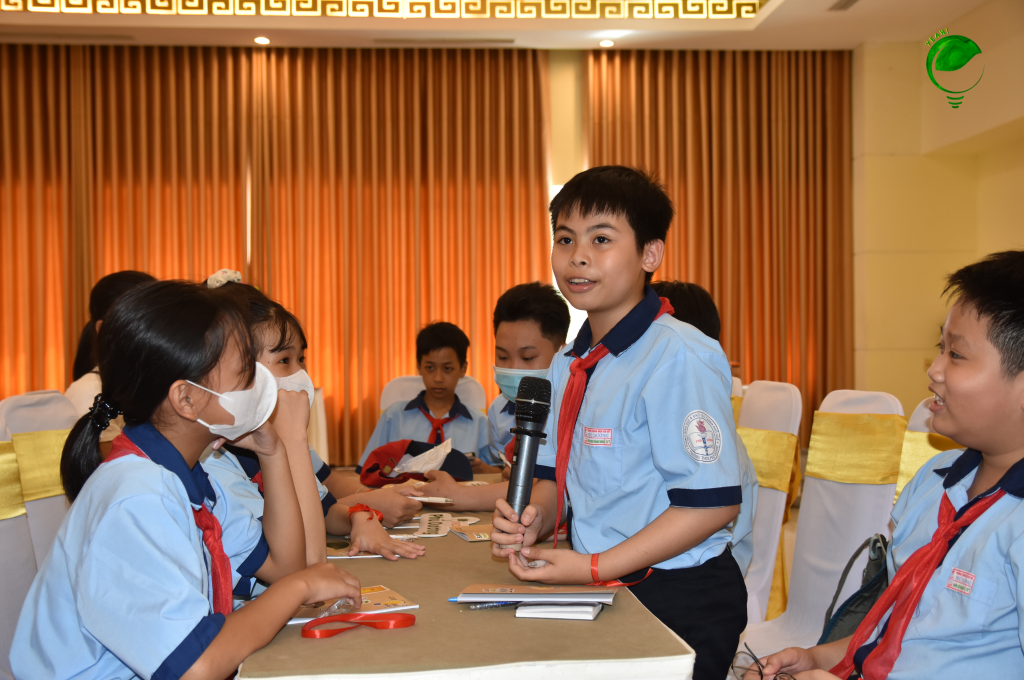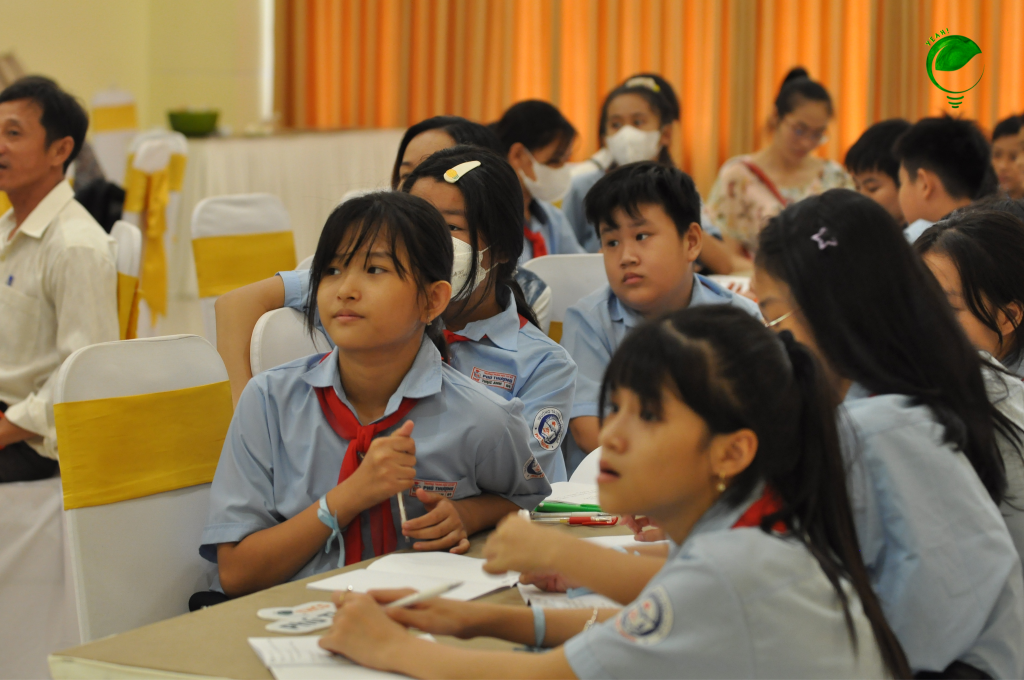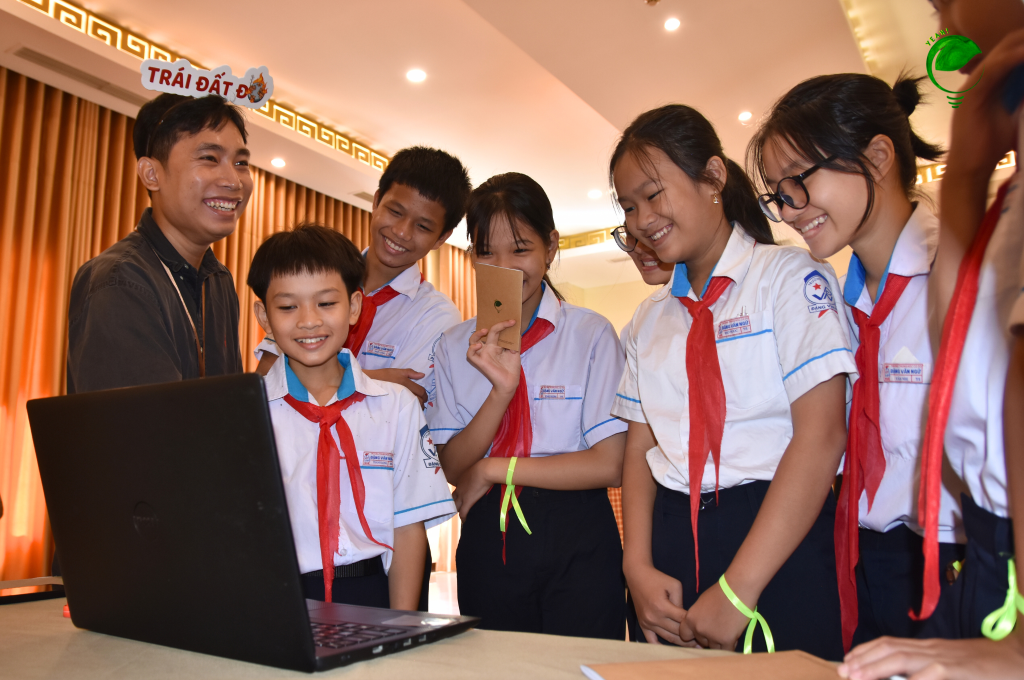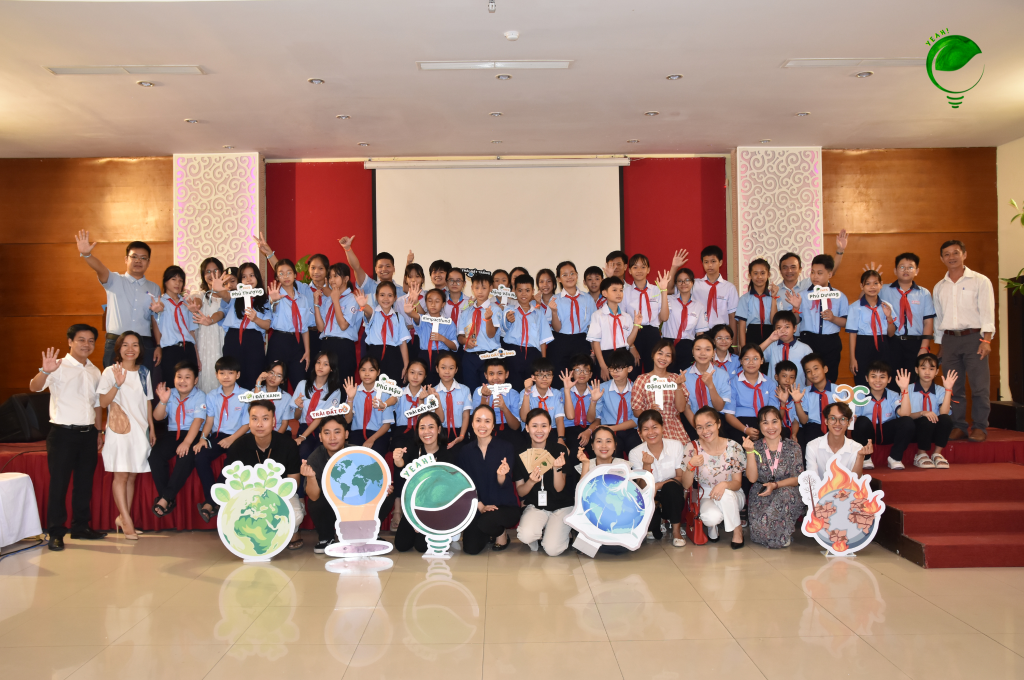 For more information about the training, please reach us at:
– Online News: https://baothuathienhue.vn/kinh-te/thuc-day-thuc-hanh-tiet-kiem-nang-luong-danh-cho-hoc-sinh-132193.html
– TV News: https://www.youtube.com/watch?v=KoguILG2Fn0 (from 13:39)
Photo: Doan Nhat Quang
(All images below were taken with the consent of the participants and legal guardians. Please ask permission to use images other than for Project's communications purposes)