THE 'CAI BUNG NO' DONATION CAMPAIGN PRESENTED TO 144 PUPILS IN DAK RING KINDERGARTEN
9 September, 2023
ckcvietnam
On 5 September 2023, after passing over 420km, CKC and 'Cai bung no' visited three out of 11 points of Dak Ring Kindergarten in Dak Ring commune, Kon Plong district, Kon Tum province, to present small gifts to 144 Ca Dong pupils at the beginning of the new school year 2023 – 2024. Over the last week, 'Cai bung no' was grateful to receive more than 1000 essential gifts – out of our expectations, from individuals and organisations to present indigenous pupils, with:
– Over 80kg of clothes, pair of shoes, and backpacks;
– 130kg rice;
– 378 pencils and 240 notebooks; and
– Over 1000 other gifts (new turtleneck sweater, plastic drinking cup, handkerchief, coloring book, eraser, sharpener, crayon box, clay box, instant noodles, fresh milk, soy sauce, fish sauce, cooking oil, canned food, and other dry foods)
The donated necessities will be brought to all 11 points based on the number and the needs of the children at each point.
Please find the attachment here for the detailed list of individuals, organisations, and donated items here.
CKC and the 'Cai bung no' sincerely thank you for supporting this meaningful donation campaign and accompanying Dak Ring kindergarten's pupils and teachers on a happy school journey. CKC believes small gifts from 'Cai bung no' have shared the burdens and multiplied the warmth and happiness for the Ca Dong children and teachers.
CKC genuinely expressed our gratitude and respect for their devotion, optimism, and silent efforts in creating a happy preschool education space for indigenous children in the commune.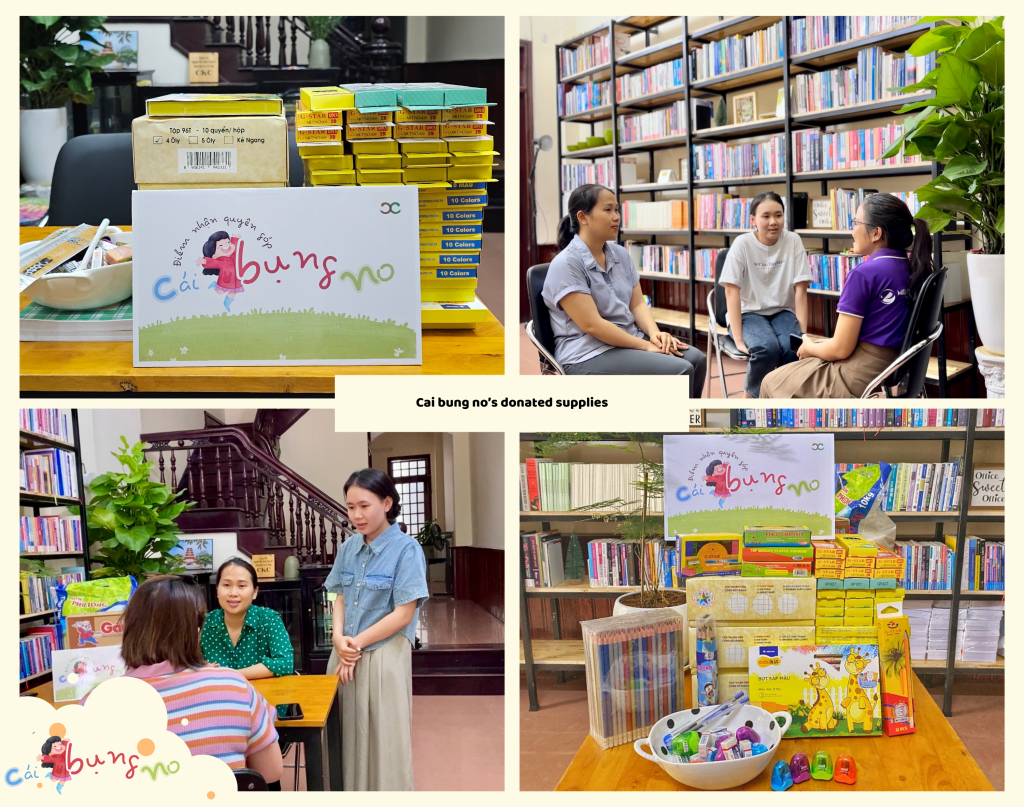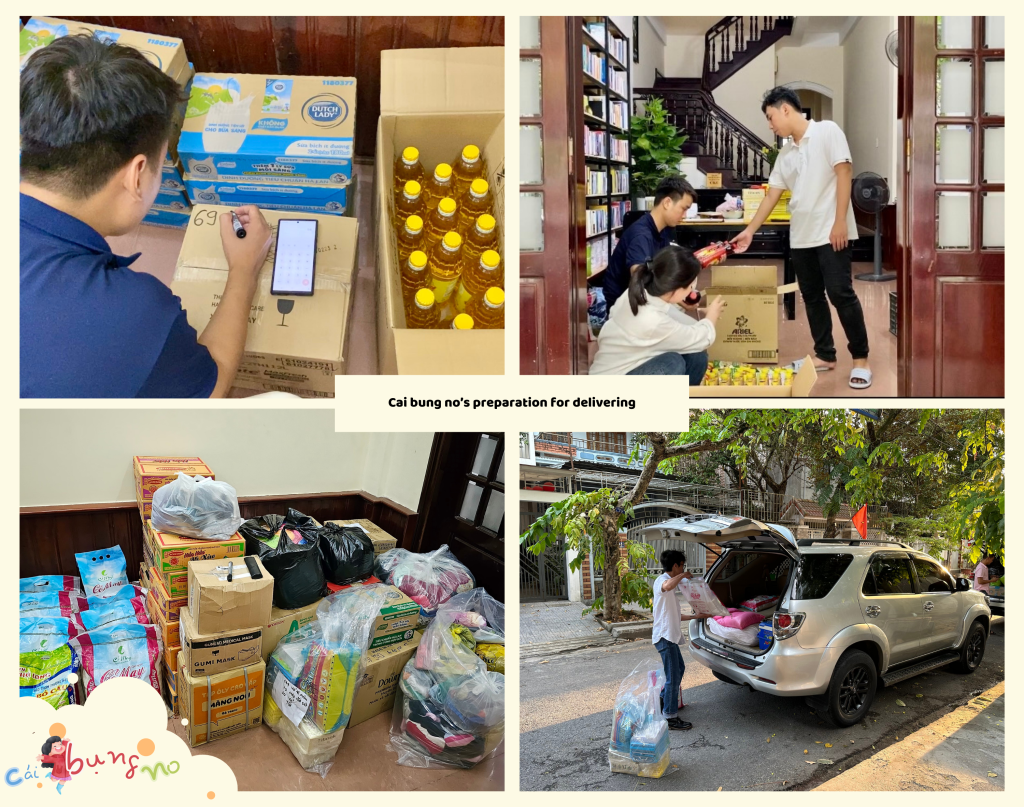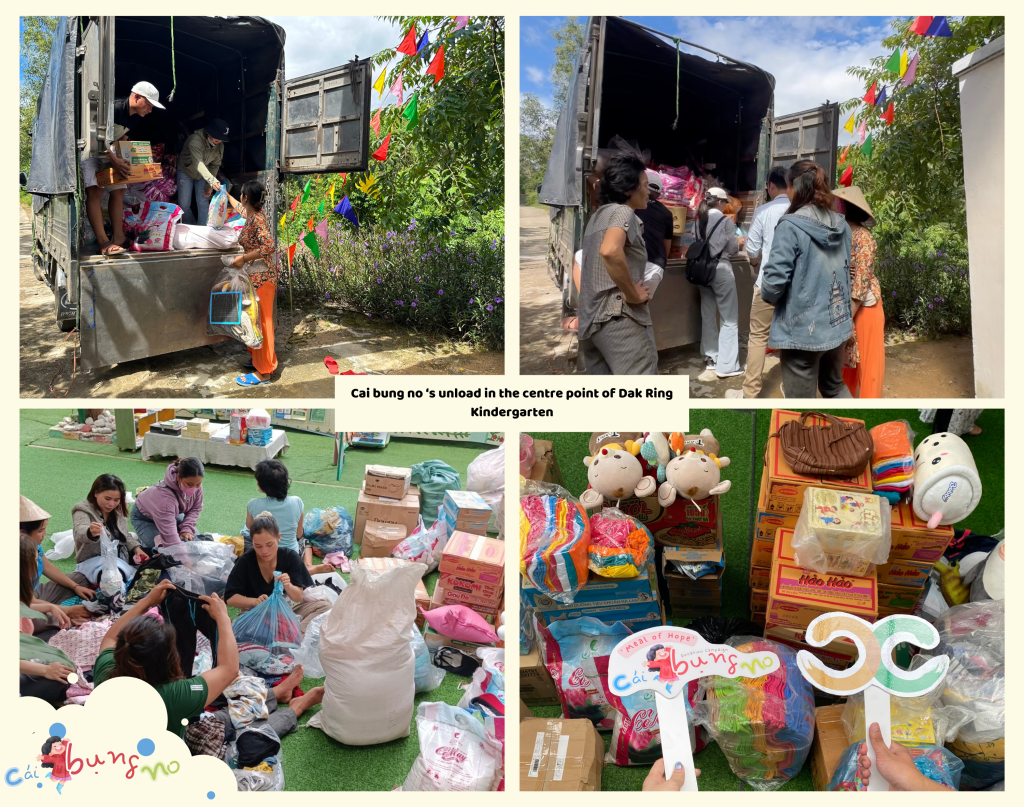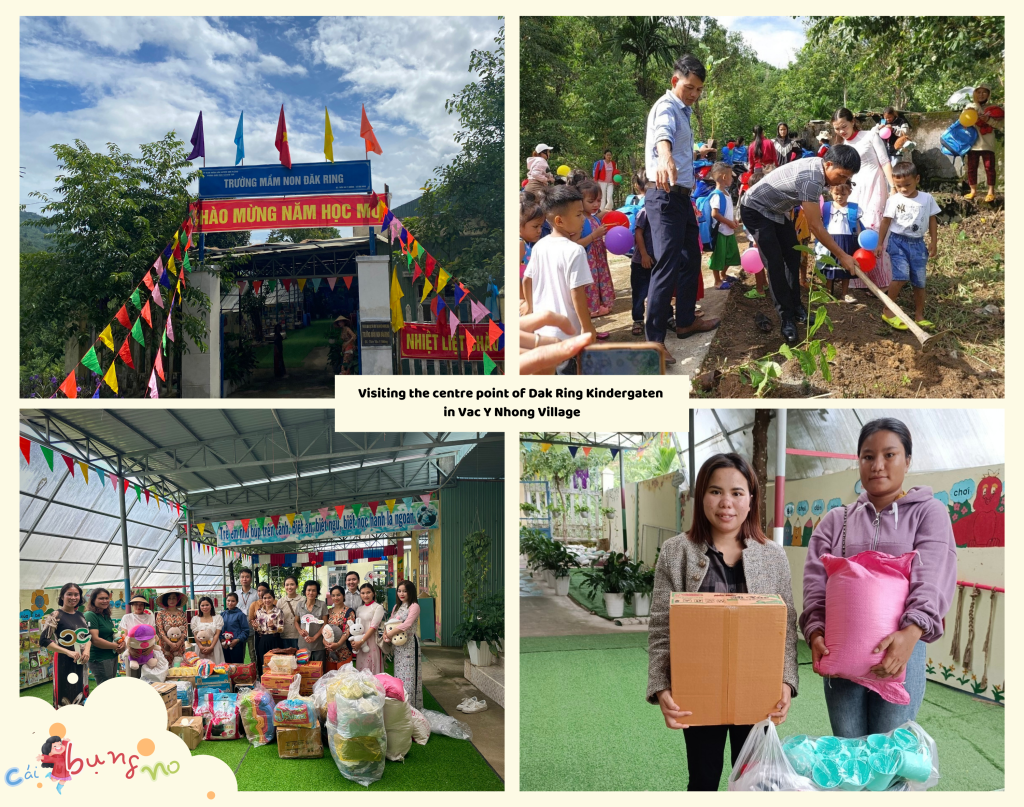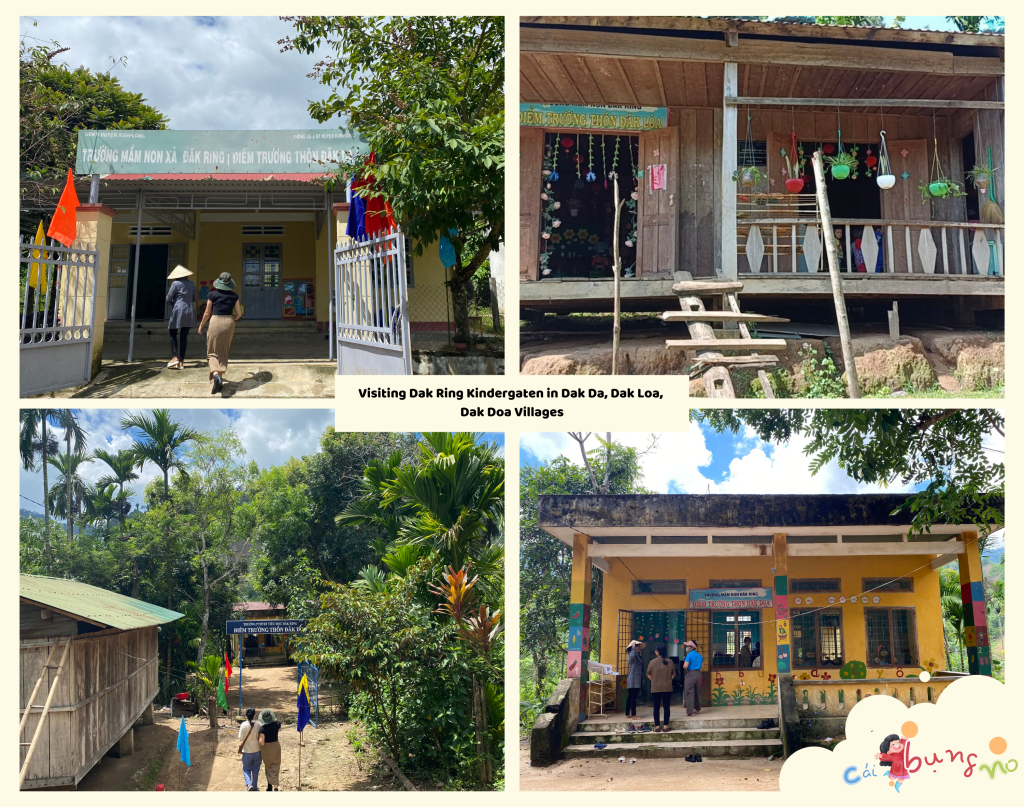 All transportation costs from Hue – Kon Plong – Dak Dring and personnel to deliver gifts to schools are covered by CKC.
Han Nguyen