CONTINUE CKC'S COMMITMENT TO POPULARIZING LOCAL KNOWLEDGE AND VALUES IN THEMATIC CONFERENCES
26 October, 2023
ckcvietnam
 On 12 October 2023, CKC presented the results of our Project "Tam Giang – Cau Hai Lagoon: Folk culture and local knowledge as a resource for community-based ecotourism" conducted in 2020-2022 to the Provincial Conference "Utilizing cultural values in Tam Giang – Cau hai Lagoon for tourism development". In the conference proceeding, CKC contributed two papers, including:
"Exploring the values of folk culture and local knowledge in developing tourism at Tam Giang – Cau Hai": This paper studied the folk stories and local knowledge under the lens of tourism resources. It systematized the collected stories, songs, and other values in the Project into implicit and explicit tourism resources. It then applied the concepts of "Experience economy" and "Storytelling" marketing in tourism to suggest various considerations to develop these values for tourism at different levels, from tourism providers to the provincial government.
"Coastal villages of Tam Giang -Cau Hai: Interesting destinations for community-based eco-tourism activities": This paper dwelled onspecific cases of coastal villages of Tam Giang -Cau Hai. It provided must-see experiences and services that can be developed to attract more tourists for community-based ecotourism.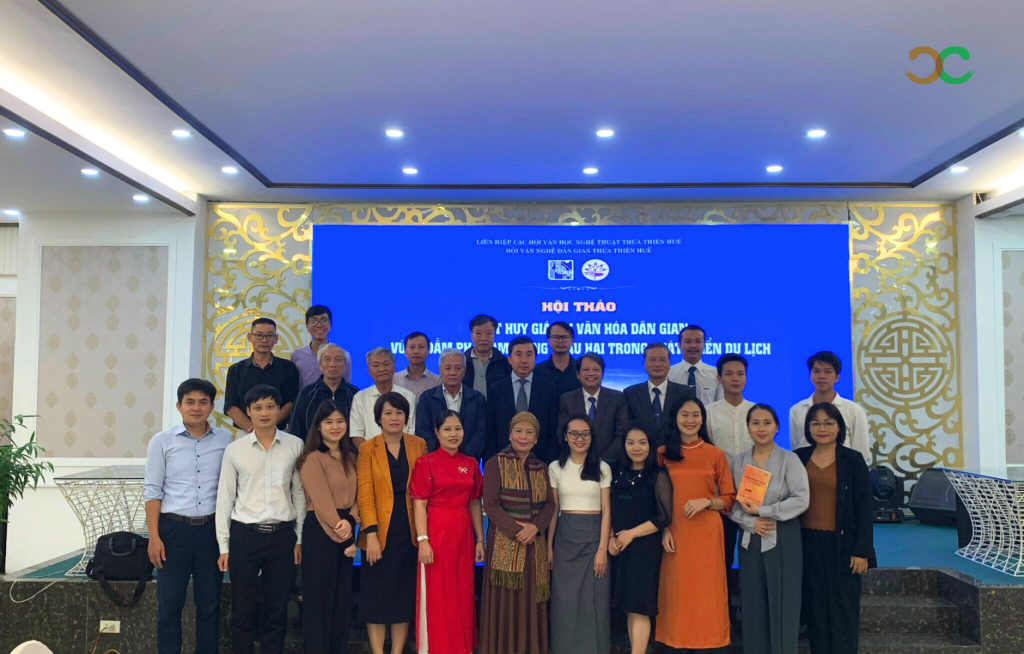 The conference concluded the importance of working directly with the local people to collect their folk values and knowledge in order to develop tourism in Tam Giang – Cau Hai. This conclusion boldly confirmed CKC's efforts to preserve and spread local values and knowledge over the years.
Quyen Mai
---
About the Project:
https://ckcvietnam.org/projects/tam-giang-cau-hai-lagoon-folk-culture-and-local-knowledge-as-a-resource-for-community-based-ecotourism/
Get a free digital version of the brochure at:
Vietnamese version: https://bit.ly/3DRRbSJ
English version: https://bit.ly/3YfFVry