Support for Blind Massage Workers under the COVID-19 Impact in Hue City
13 August, 2021
ckcvietnam
On August 11, Center for Knowledge Co-creation and Development Research (CKC) organised the support package delivery ceremony for visually impaired workers affected by the COVID-19 pandemic working at the Niem Tin (Hope) Massage Service Center of Thua Thien Hue Province Blind Association. This is a part of the project "Support for blind massage workers affected by the COVID-19 pandemic in Hue city" initiated by CKC and supported by SEA Junction's "Staying Resilient Amid the Pandemic in Southeast Asia" grant in partnership with CMB and WIEGO.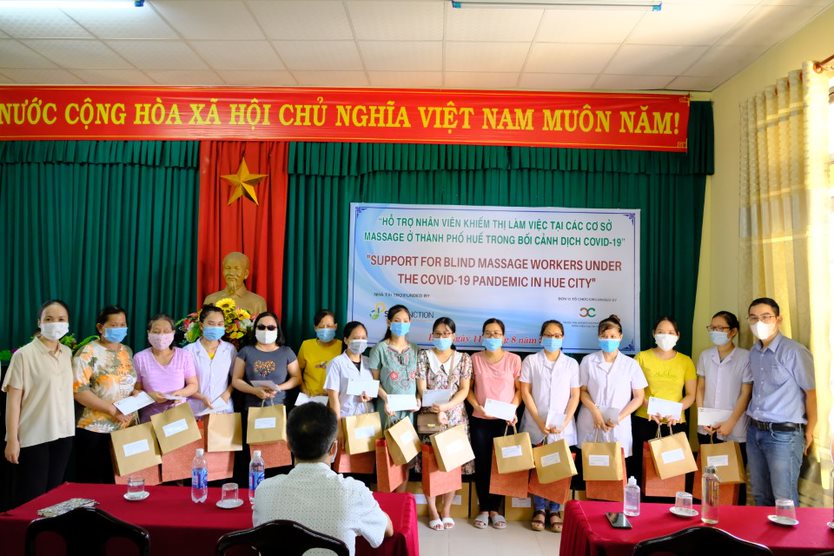 CKC provided health and safety kits for 31 blind massage workers and two thermometers for Niem Tin Center to enhance the Center's protective services. A financial support of VND 10.5 million was provided to 15 female workers. Scholarship of VND 6.3 million was granted to nine children from extremely difficult blind households. CKC also transferred a transport cost support package valued VND 6.2 million which will be used as a promotional activity that attracts customers when the Center operation resumes to normal.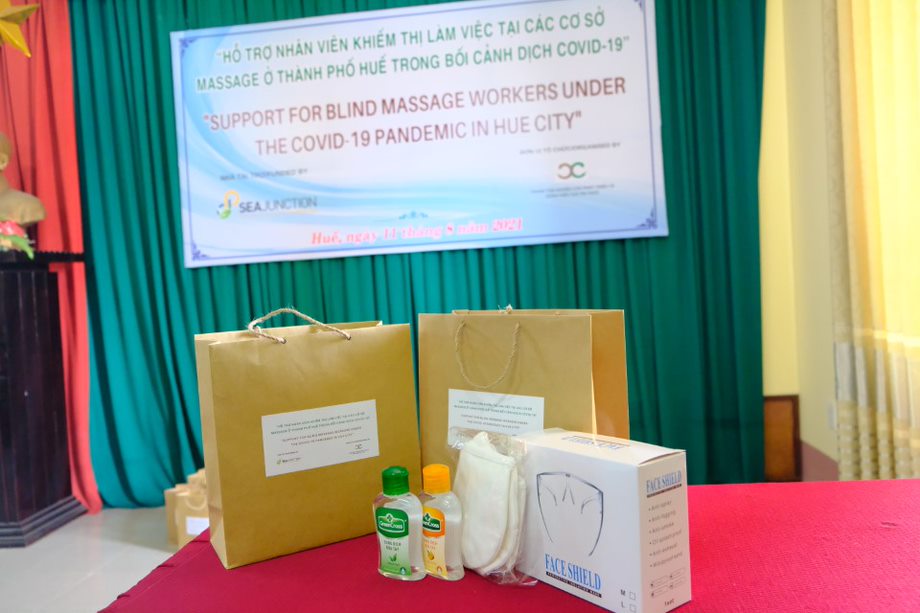 "This is seen as a significant encouragement and timely assistance at a time when blind people have been out of work for an extended period of time and have been unable to locate alternative sources of income since the pandemic's emergence", according to Mr. Le Van Loc – Standing Committee member of Vietnam Association of the Blind, Chairman of Thua Thien Hue Province Association of the Blind, Director of Niem Tin Massage Service Center. The COVID-19 pandemic has halted nearly all of the Center's commercial activities, with the massage service considered the most impacted when social distance and restricted interaction are required during the pandemic.
We gratefully acknowledge the timely support of SEA Junction, as well as the enthusiastic collaboration of Thua Thien Hue Province Association of the Blind, for the effective implementation of this activity. We hope that the pandemic situation would be under control shortly, allowing blind workers to resume their usual lives and jobs. Under the framework of this project, CKC will also work with Niem Tin Center to promote its marketing activities during coronavirus crisis.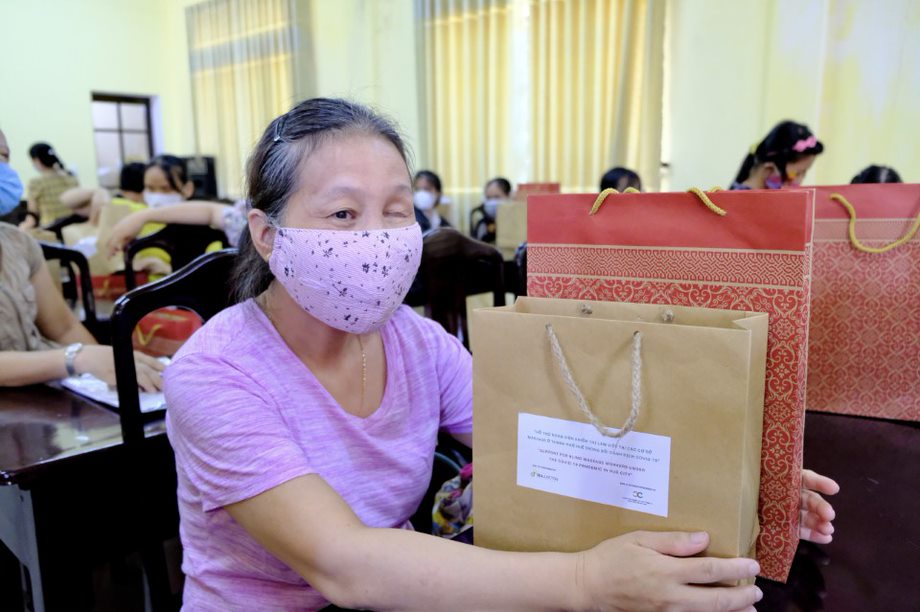 Tu Nguyen