YEAH! ONE-MONTH ENERGY AUDIT INTERACTION IN CLASSROOM
13 October, 2023
ckcvietnam
October officially started with the YEAH! project second activity. After completing the training on efficient and safe energy audits in schools, participating pupils will have one month to practice the 'Classroom Energy Audit' under their teachers' guidance and support.
The Project team had a thrilling visit to five participating secondary schools early this week. Surprisingly, our pupils have been doingvery well as junior auditors, recording electricity usage activities in classrooms and functional rooms over the past week. The energymonitoring forms were filled with specific numbers, detailed facts, and careful observations. The Project's pupils have initiatedmeaningful energy-saving activities for schools, such as designing reminder boards at power switches, organising fun energy-saving quizzes, and communicating energy-saving practice methods for classmates.
These practical experiences will be of great value for participating pupils to develop innovative ideas in Activity 3 of YEAH!. Stay tuned to our energy audit results in the next three weeks!!!
The energy audit activity is a part of the Project 'Youth-led Energy Audit in Hue (YEAH!): Small Changes for Big Gains to the Environment' developed by CKC and funded by the Australian Government through the Australian Volunteers Program Impact Fund.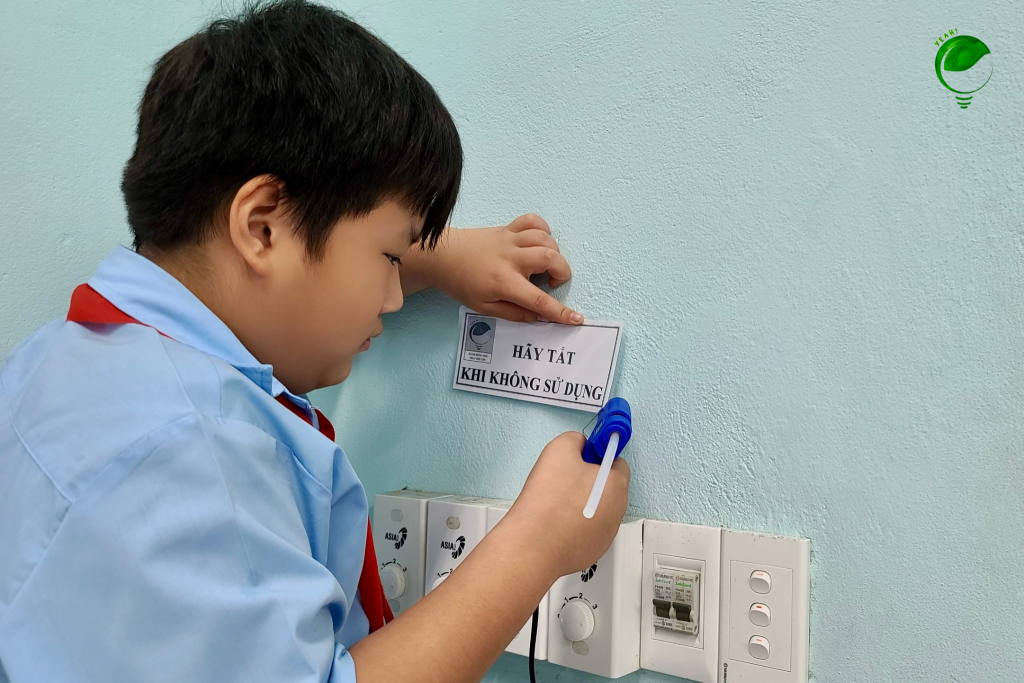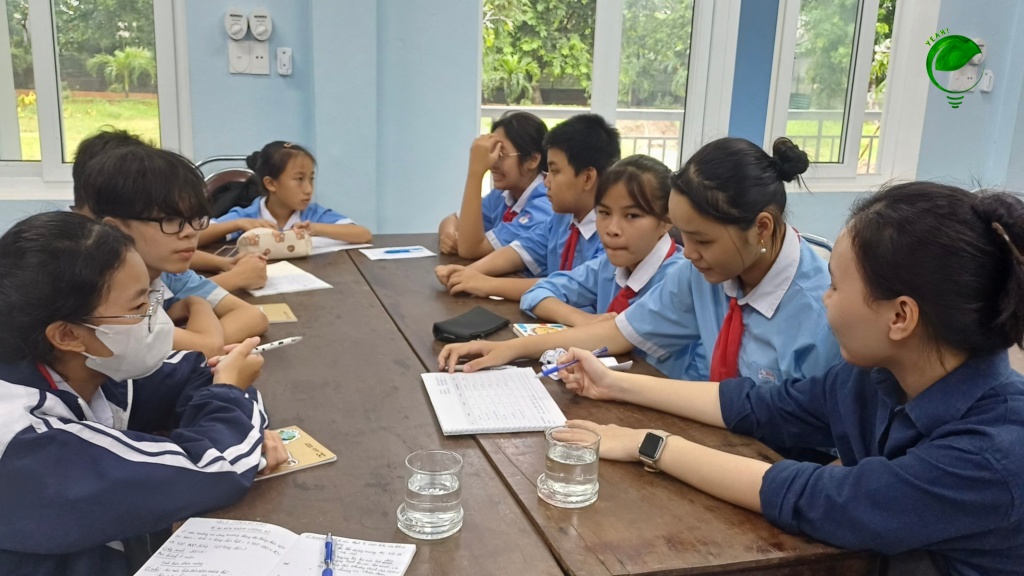 For more information about the Project and training, please reach us at:
– About the Project: https://ckcvietnam.org/projects/kick-off-the-project-youth-led-energy-audit-in-hue-yeah-small-changes-for-big-gains-to-the-environment/
– About the Module 1: https://ckcvietnam.org/projects/yeah-first-activity-training-session-on-environment-and-energy/
– About the Module 2: https://ckcvietnam.org/projects/yeah-module-2-practical-training-in-energy-audit/
(All images below were taken with the consent of the participants and legal guardians. Please ask permission to use images other than for Project's communications purposes)