YEAH! MODULE 2 – PRACTICAL TRAINING IN ENERGY AUDIT
3 October, 2023
ckcvietnam
Continuing the workshops of exploring our environment and energy, YEAH! has an exciting comeback through a practical training on"Energy Management and Saving," with 60 participating students and teachers on 30 September 2023.
This week, students and teachers are guided in implementing a simple, safe, and effective energy audit process in the classroom through the coordination of our Expert. The training also equipped students and teachers with essential knowledge and skills in safely using electricity and preventing possible electrical risks with Senior Lieutenant Le Viet Quoc Vu – Fire Prevention and Fighting Specialist, through fascinating and knowledgeable lectures.
The training session ended the Project's environmental and energy learning activities and started the one-month energy audit this October. In the second activity, the students will become the junior auditors who will assess the energy use in their schools.
The training session is a part of the Project 'Youth-led Energy Audit in Hue (YEAH!): Small Changes for Big Gains to the Environment' developed by CKC and funded by the Australian Government through the Australian Volunteers Program Impact Fund.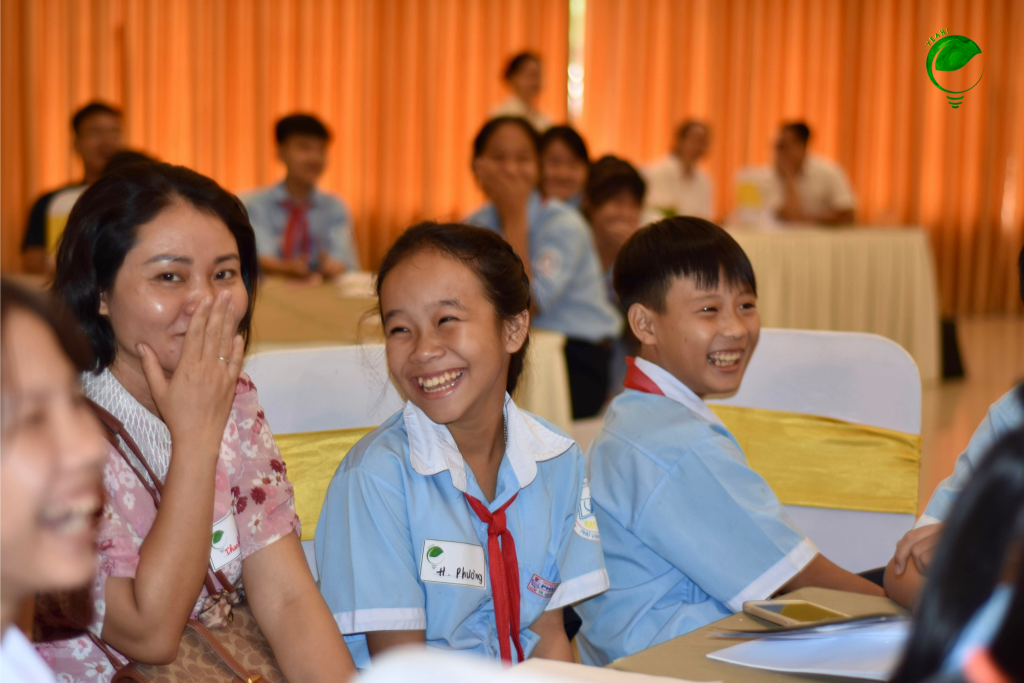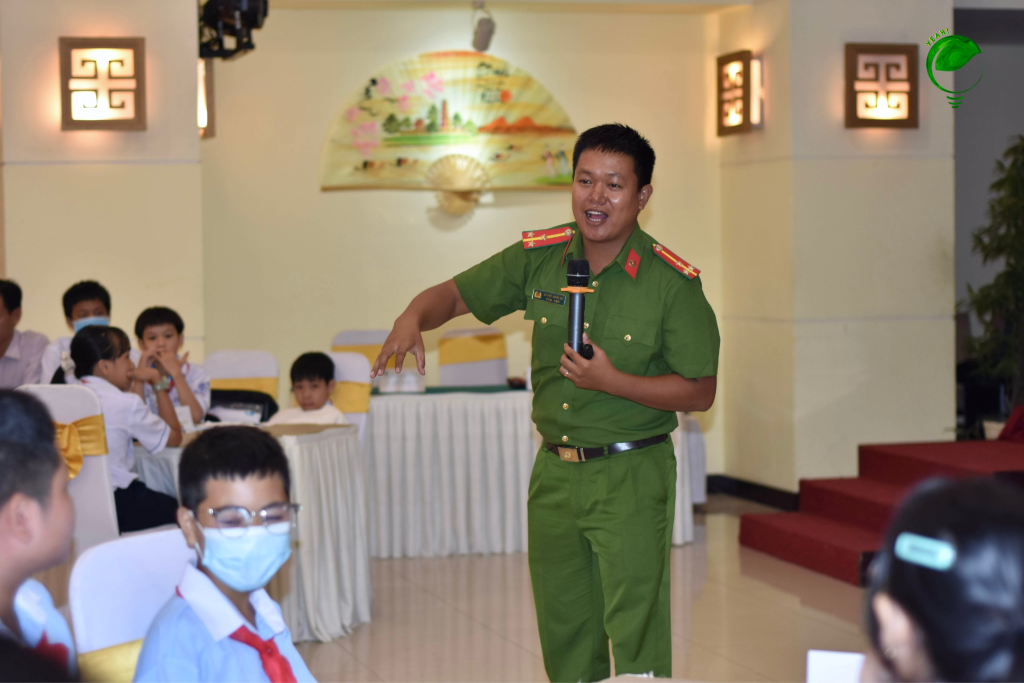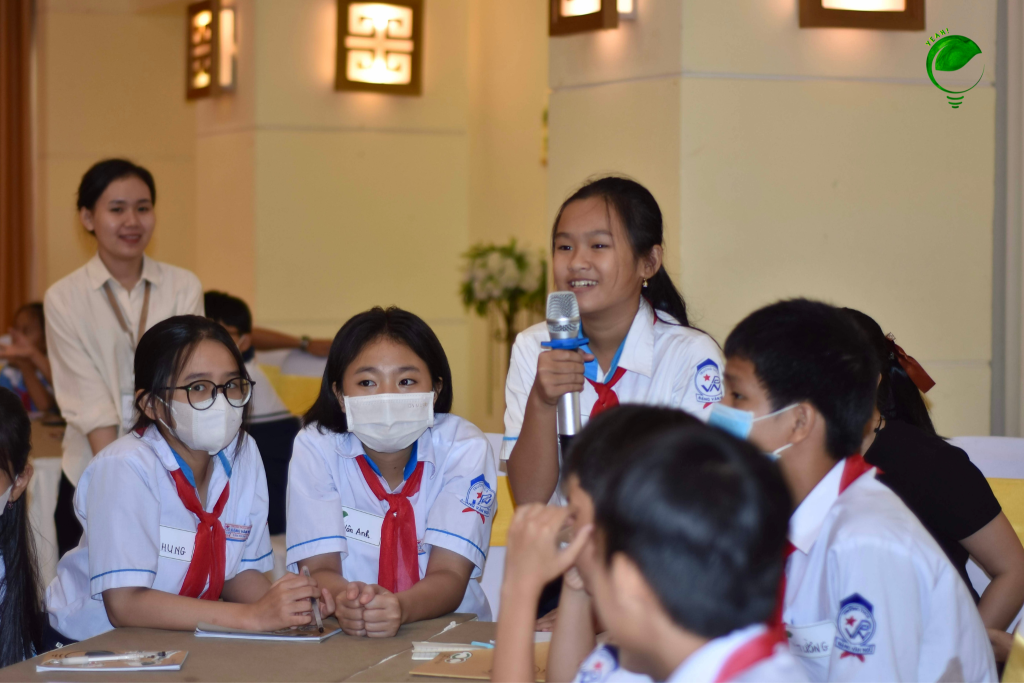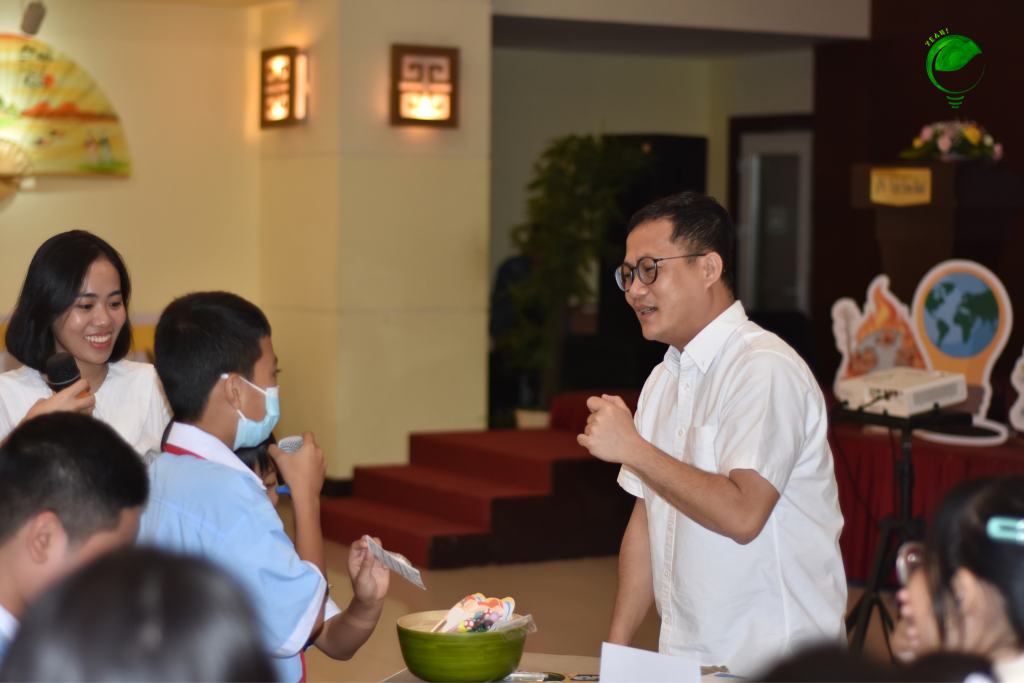 For more information about the Project and training, please reach us at:
– About the Project: https://ckcvietnam.org/projects/kick-off-the-project-youth-led-energy-audit-in-hue-yeah-small-changes-for-big-gains-to-the-environment/
– About the Module 1: https://ckcvietnam.org/projects/yeah-first-activity-training-session-on-environment-and-energy/
Photo: Doan Nhat Quang
(All images below were taken with the consent of the participants and legal guardians. Please ask permission to use images other than for Project's communications purposes)