Empowering Women Through Knowledge Co-Creation
27 April, 2023
ckcvietnam
"Empowering women through knowledge co-creation" was selected as one of "50 stories of Australian alumni's contributions to Vietnam" at the Australian Alumni Symposiums 2023, celebrating the 50th anniversary of Australia-Vietnam diplomatic relations.
In the Symposium, Center for Knowledge Co-creation and Development Research (CKC) presented its three initiated development projects funded by Australian Government through Australian Alumni Grants Fund and Australian Volunteers Program. The three projects converge on the knowledge co-creation journey in empowering women albeit through raising women's voices on issues affecting their community through multistakeholder dialogues, exploring their existing capitals to improve their lives, or breaking omnipresent gender stereotypes to promote gender equality.
Knowledge co-creation is central to community development initiatives implemented by CKC, especially for women's groups. The Symposium is a valuable opportunity for CKC to share our sustainability experiences with Australian and Vietnamese development practitioners and organisations, widen our professional network, and enrich our development journey.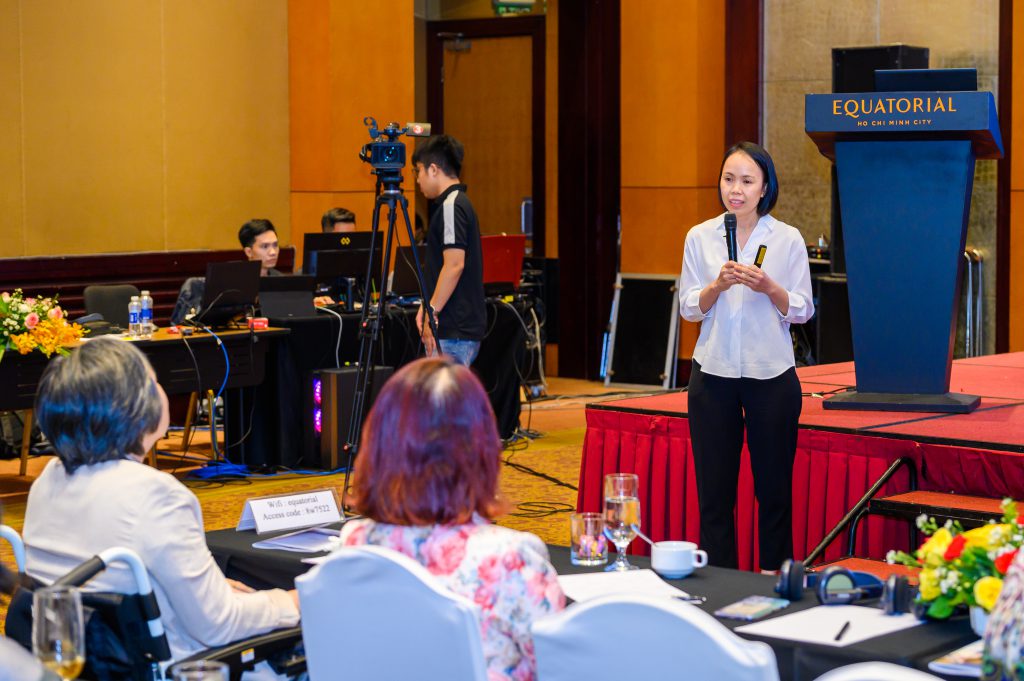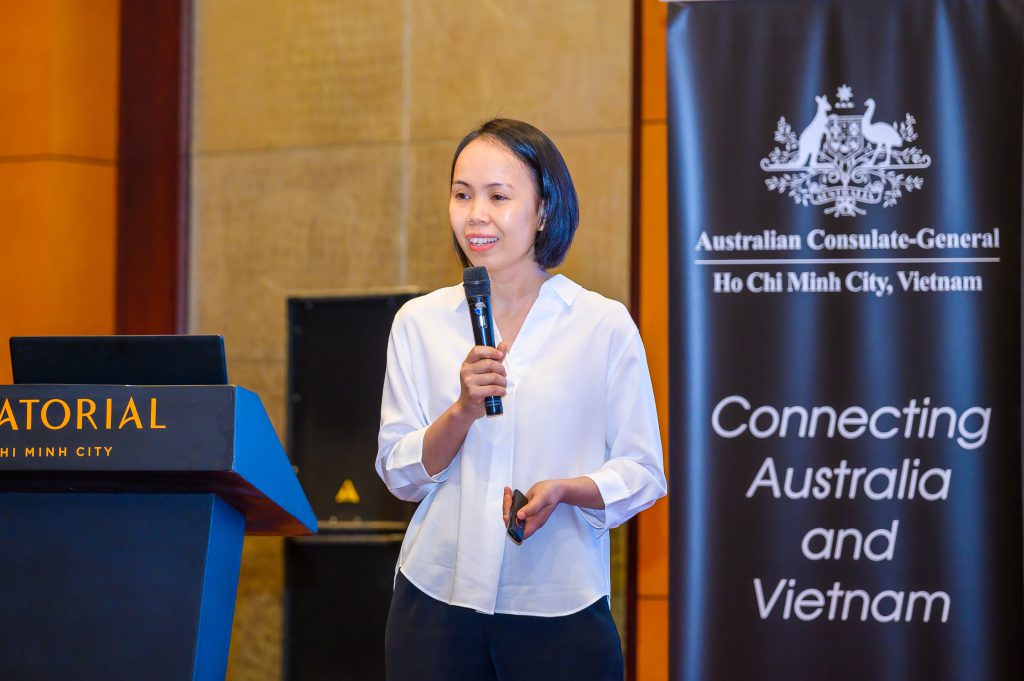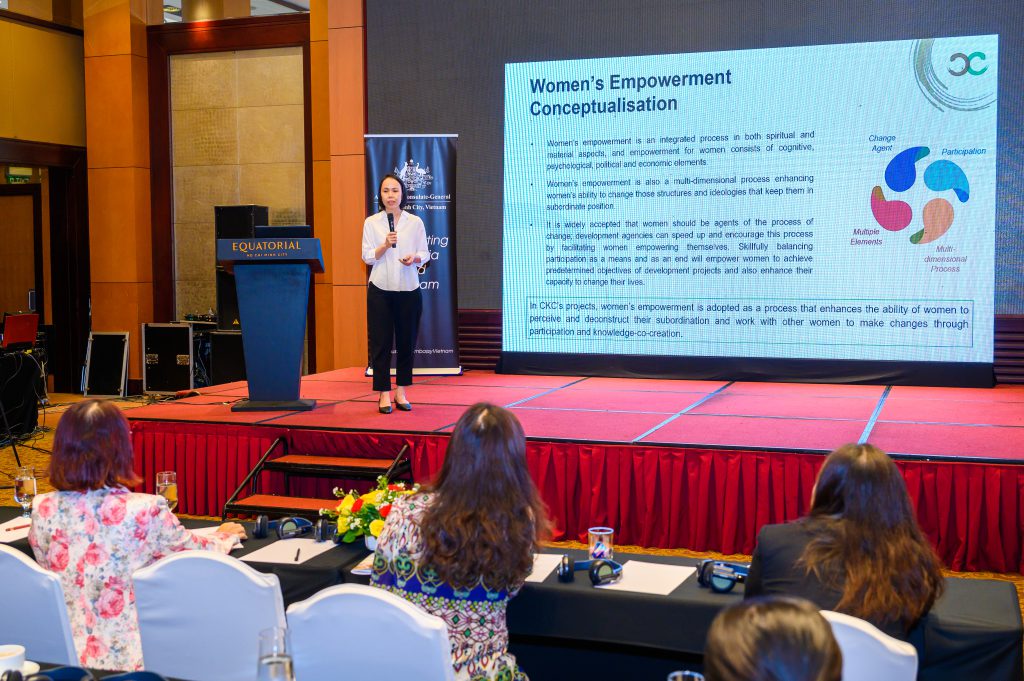 Photos: Australian Alumni in Vietnam