Emergency First Aid Training – Essential Skills for Social Researchers
A 1-day Emergency First Aid Training was organized for all CKC members by the Vietnam Swimming & Lifesaving Company (VSLC) last Saturday (19 June 2021). The training covered first aid basics (scene assessment, priorities of first aid, reporting and hygiene) and the management of unconscious breathing causalities, seizures, non-breathing causalities (Cardiopulmonary Resuscitation – CPR and Automated External Defibrillator – AED use), choking, burns, critical bleeding control and minor injuries. The qualification adheres to the latest European Resuscitation Council Guidelines (March 2021). All CKC participants will receive a two-year valid certificate granted by the UK's Swimming Teacher's Association.
The training is compulsory to all CKC members in accordance with our health and safety policy. As social researchers who frequently engage with diverse groups in different areas, particularly remote areas where unforeseen circumstances may occur but lack timely support, necessitating our capacity to make fast and appropriate decisions is crucial. The knowledge provided by VSLC is of great aid and confidence boosting for our future field research as well as in our daily life. CKC highly recommends VSLC for its high-quality health and safety courses well-tailored with specific needs of organizations and individuals.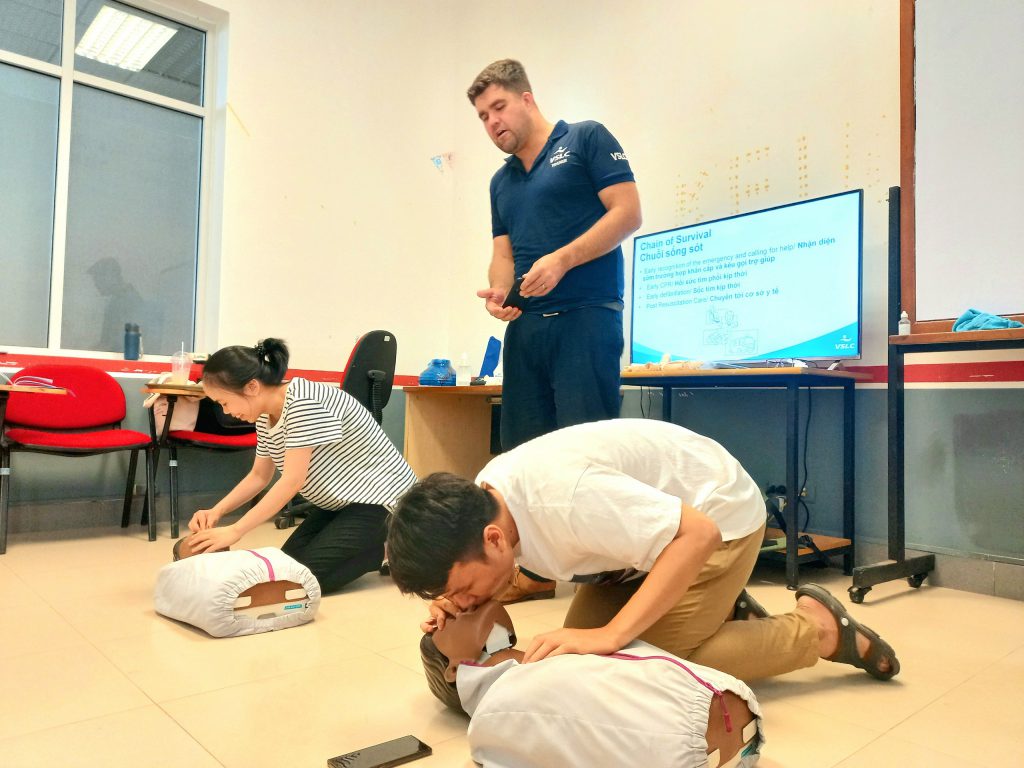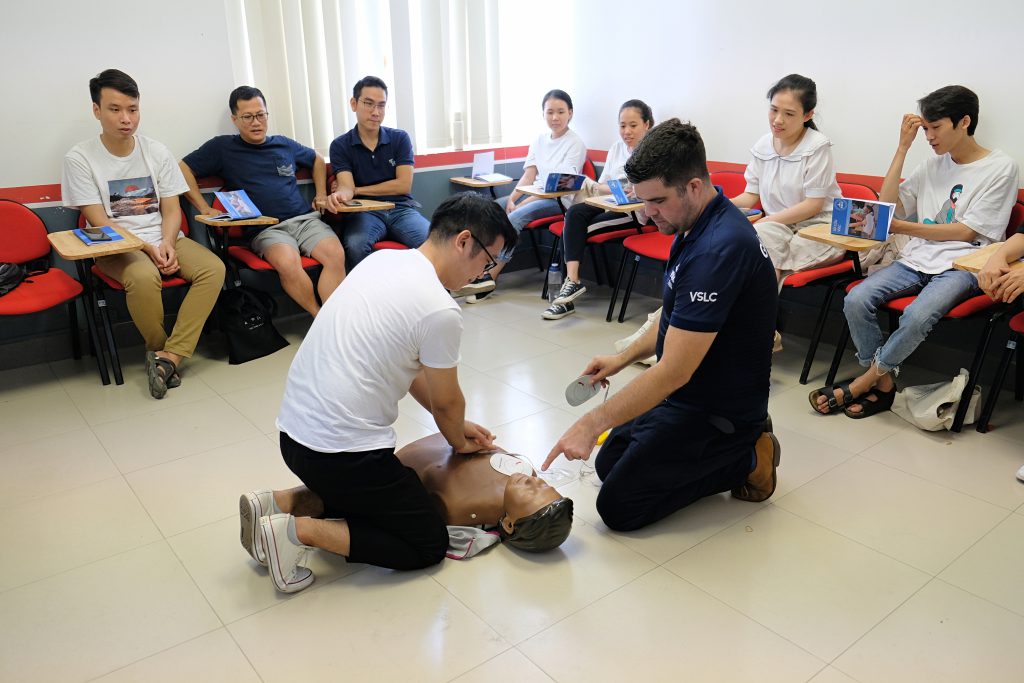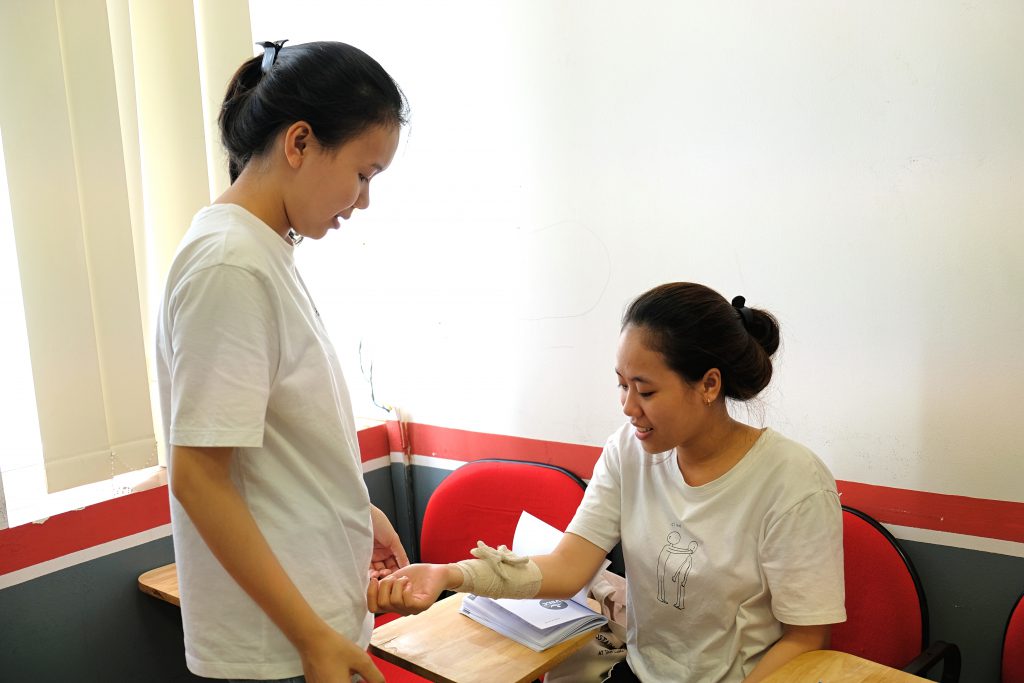 Photo source: VSLC
Writer: Chi DUong