RUOK? Day at CKC
27 September, 2019
ckcvietnam
Thursday 12 September 2019 is RUOK? Day in Australia, which is a national day of action focusing on mental health.  It inspires all people to ask family, friends and colleagues 'Are you OK?'. By connecting with the people around us and engaging them in regular and meaningful conversations, we can show our care to those we know and love and support them to gain confidence and happiness.
All CKC team members celebrated this day by taking time to have breakfast and coffee together and think of each other at work. By simply asking 'Are you OK?', we can listen to stresses, challenges and concerns that each of us deal with at home and at work in a caring environment.
By being 'Just a good friend and a great listener', we can start a conversation that could change a life.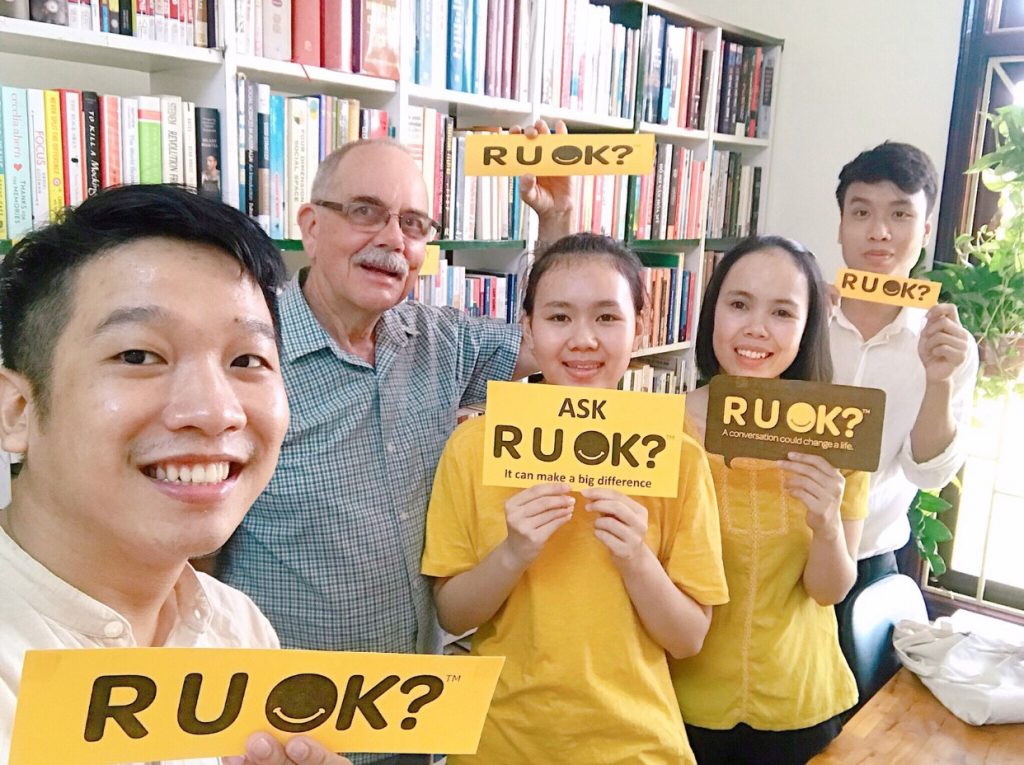 Article & Photo: CKC